Bryntum Calendar
The All-In-One Calendar Solution
The Bryntum Calendar is a modern and flexible JavaScript calendar component with day, week, month, year and agenda views.
Easy integration with your stack
Multiple views
Out of the box, the Calendar supports day, week, month, year and agenda views to make sure your users can view their tasks in any way they want.
Fully customizable
The Calendar is styled using Sass with variables you can use to modify the calendar appearance any way you like. The tooltip and and event editor widgets can be customized to show any markup.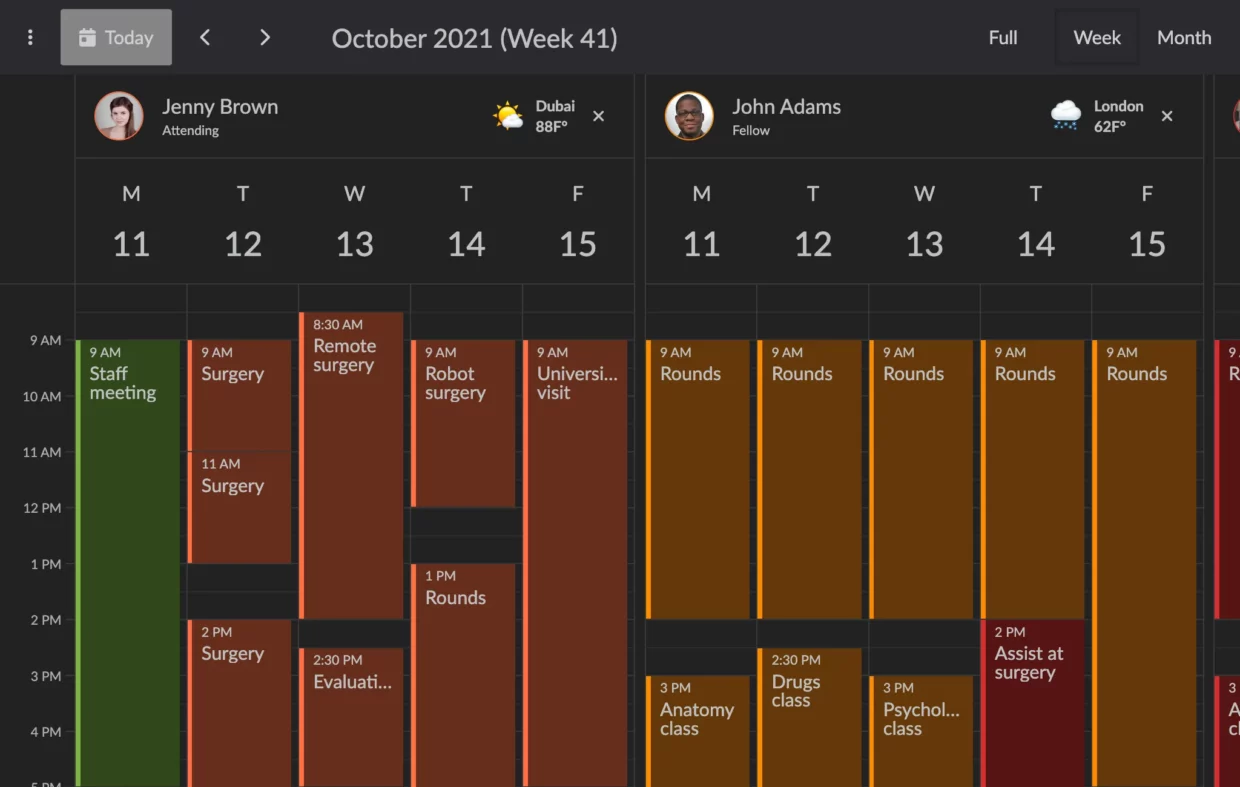 Try it yourself
Live demo
The calendar has full support for recurring tasks. Your tasks can repeat in any pattern you need – daily, weekly, monthly, or yearly.