Words From Our Customers
Learn how our customers leverage the Bryntum products
Showrunner Industries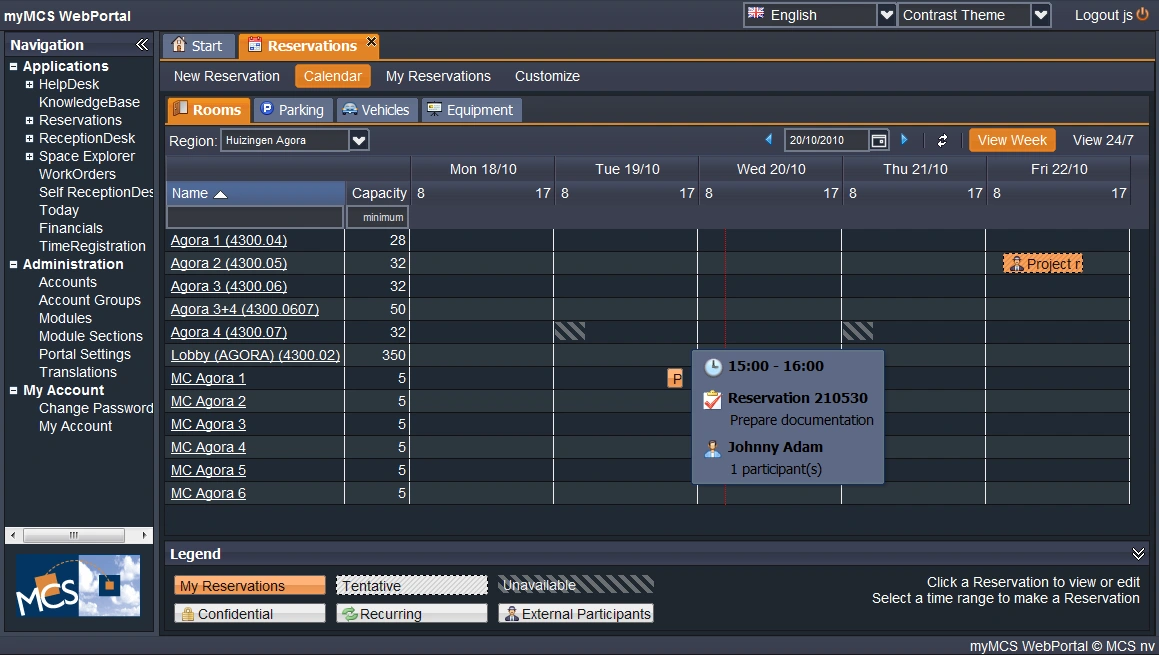 "The Scheduler has allowed us to deliver a first-class scheduling user experience with limited effort. This helps us maintain our competitive advantage. The integration went very smoothly thanks to the prompt forum support we received"
JOERI SEBRECHTS
Lead Developer, Antwerp, Belgium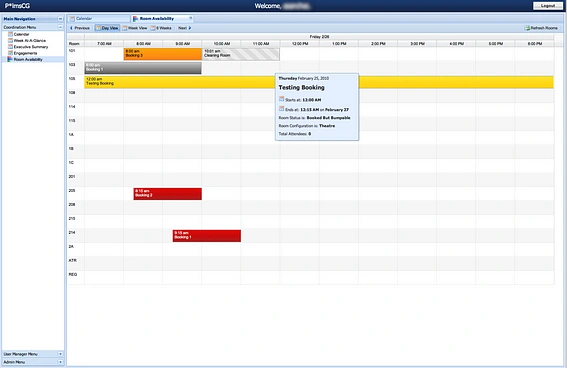 "We recently undertook to create an application to manage the operations of the new Turnbull Conference Center here at Florida State University. One of the early challenges we faced was to come up with a clear way to visualize the occupancy of the Center's rooms for some period of time. We arrived at the idea of a 'TV Guide' like representation. Facing a tight deadline, we were apprehensive about the undertaking. So imagine our excitement when we discovered Bryntum Scheduler! Thanks to your well-engineered implementation, and great support during the process, we were able to quickly adapt and integrate Ext Scheduler into our application."
WEB APPLICATIONS DEVELOPMENT TEAM
Apps – Florida State University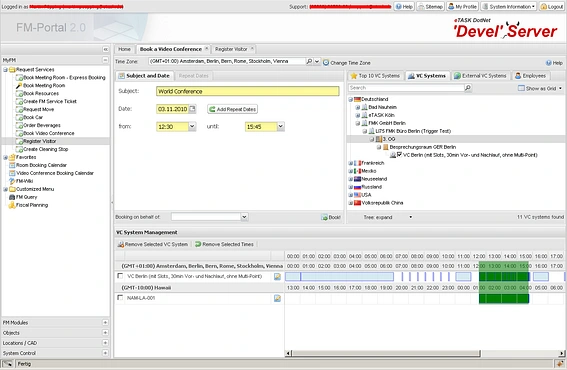 "As a company for web-based computer aided facility management (CAFM), we have recently implemented a world-wide video conference booking system into our existing web-based room booking system eTASK.RoomReservation.
After some research for a control we have found the Bryntum Scheduler which meets our requirements, is easy to extend and works smoothly with our existing Ext.NET application based on ExtJS. It was a pleasure to work with the Bryntum team!"
MARTIN PÖPPING
Principal Software Engineer, Berlin, Germany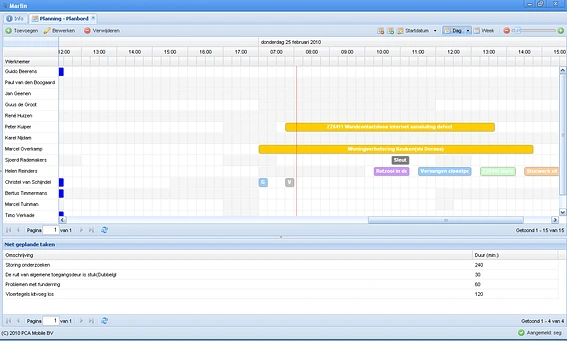 "Bryntum Scheduler has made it possible for us to finally bring our flagship product (win32 based) to the web, using only HTML/CSS and javascript. Although the scheduler has many features out of the box it is also very easy to adjust to your own needs, we have made our own column views, which was pretty easy to do. It is also fast, we are loading 400+ events in one view, without any problem. And when we had a question it was quickly answered, with code samples if needed. Thanks guys, for a top component!"
ROB SEGERINK
Sr. Software Engineer, The Netherlands

"With the Bryntum Scheduler, it is possible to present complex editable project planning and support issues on the web, without additional client software. The integration into our existing intranet application was easy, and it provides great convenience and development speed. "
RENÉ BARTHOLOMAY
Senior Operations Management, Bremen, Germany

"We have been looking for a scheduler component for quite some time. A JS-based scheduler component fits our needs perfectly. We have integrated it into our product and we are very happy with the results. The integration was smooth because the code is well structured and easy to understand. The Bryntum team was very responsive and easy to work with"
VLADIMIR SIMKIN
Co-Founder and Director, Hornsby, Australia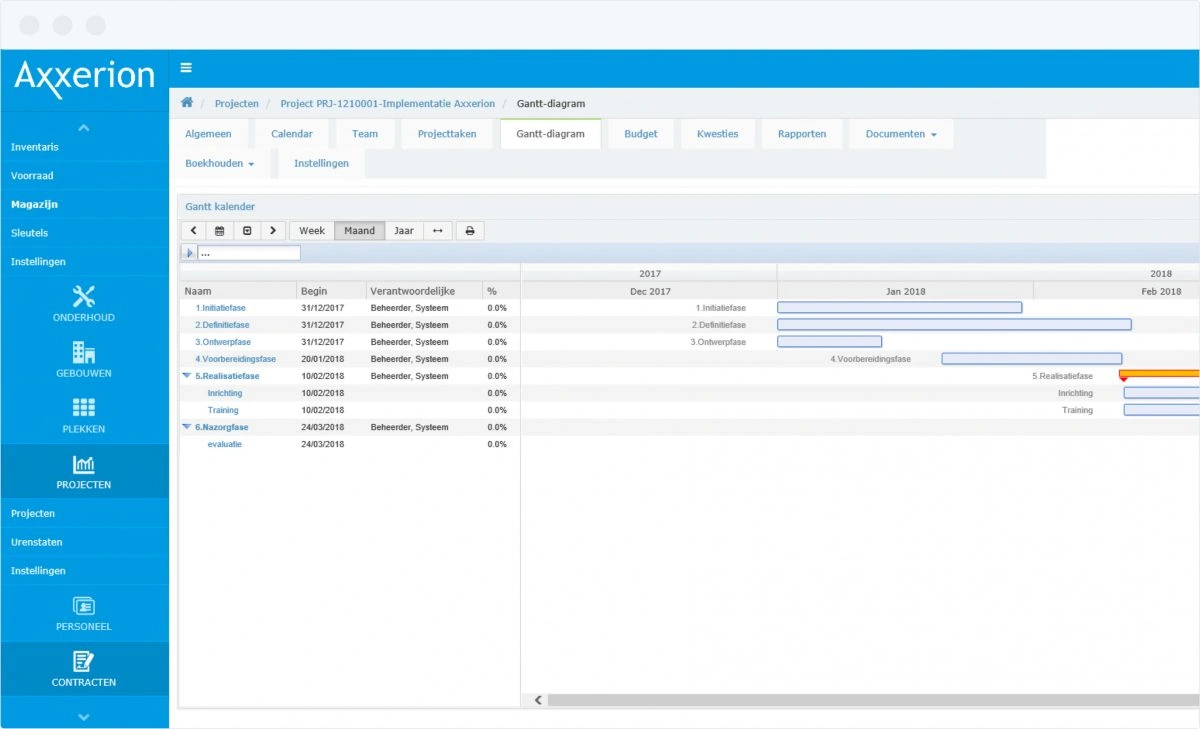 "We recently migrated our reservation scheduling system to a more user-friendly and intuitive interface based on Bryntum Scheduler. During the integrating process, we discovered how flexible this plug-in can be and how open it was to adapt to the many requirements our partners/clients were aiming for: event display customization based on different types of properties, asynchronous loading of data, and quick creation of reservations. Furthermore, the communication and support received from Bryntum was highly valuable to get into a final stable version."
KIKE SANJUANELO
Core Development, The Netherlands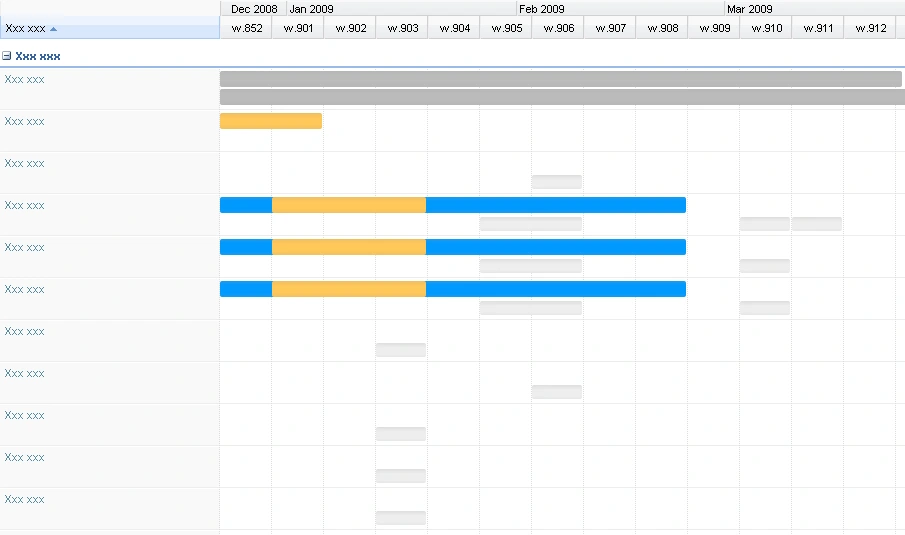 "Bryntum Scheduler is really great! We were previously using a different web-based scheduler but never felt satisfied with it. When I got my hands on this component I was excited – after a short while I was impressed! It fits right into our existing application architecture and we had it up and running within a couple of hours. It's fast, good-looking, easy to configure and feels solid.
Additionally, the support we got while configuring it to work in our Sony Ericsson environment was fast and accurate."
PETER SJÖSTRÖM
Sr. Software Engineer, Lund, Sweden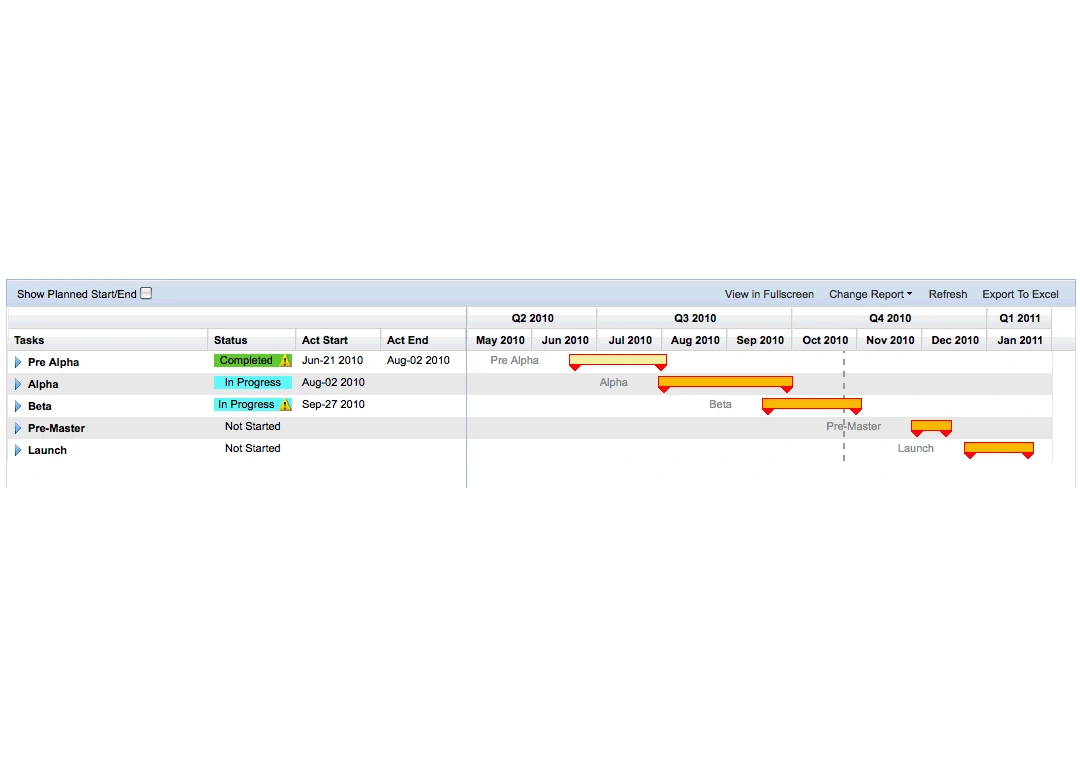 "I was excited to find the Bryntum Scheduler widget. I was even more pleased when I realized the quality of the code. It really helped me to quickly build prototypes and ultimately to rapidly deliver new functionality that our users really liked. This is a great addition for anybody that wants to show schedule data or resource allocation data!"
GERARD HORAN
Principal Software Engineer, Califorinia, USA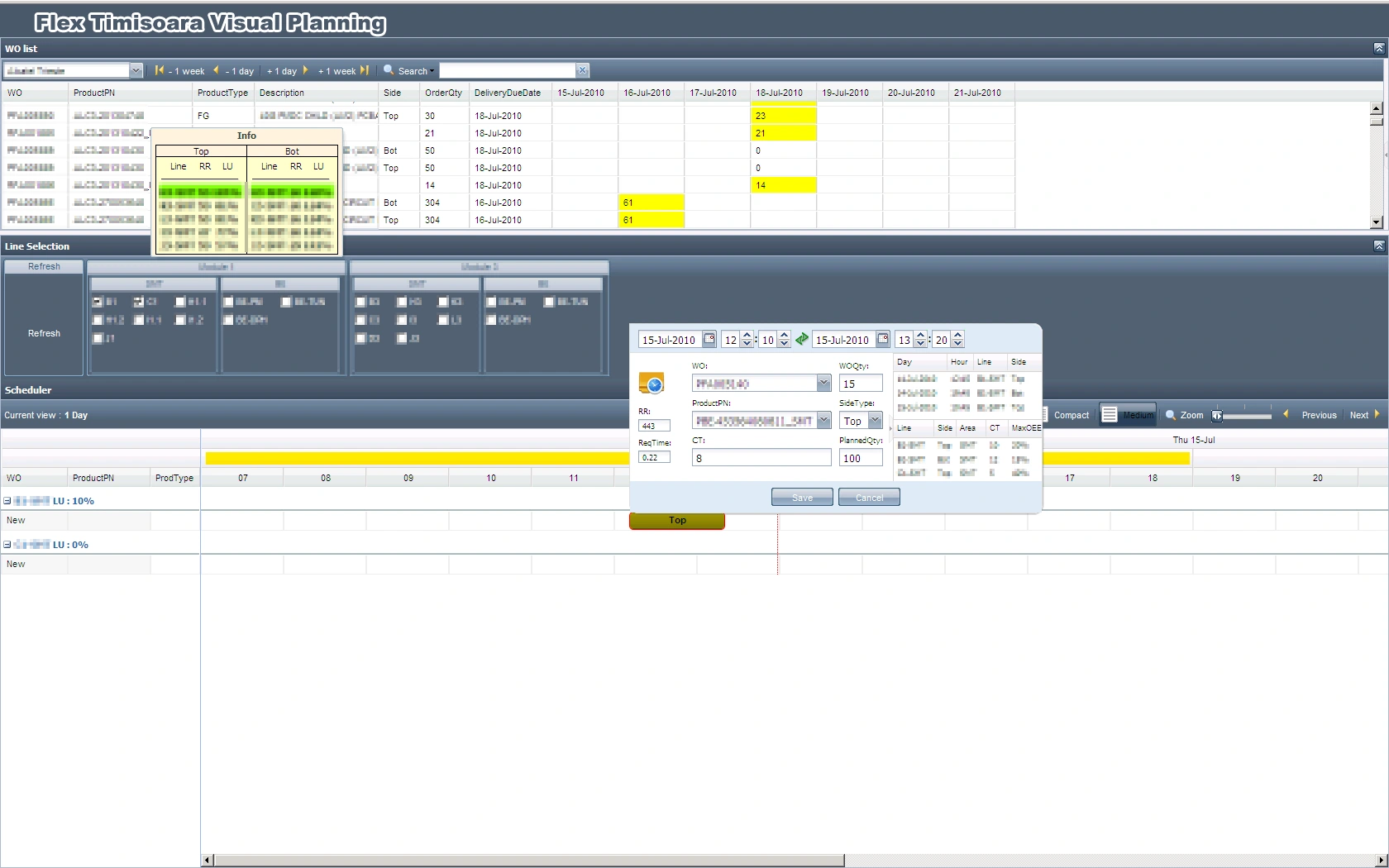 "From the early days of its existence when I "stumbled" across the Bryntum Scheduler control I was confident that it would grow to be a very nice, powerful and useful component. And I wasn't mistaken, it exceeded my expectations. It is fast, the code is very well built and clean so it's understandable and very easy to extend in case of special needs. It fitted very well into our Sencha production planning app and our users are very pleased with the result."
DANIEL VONTEAN
Lean Specialist, Timisoara, Romania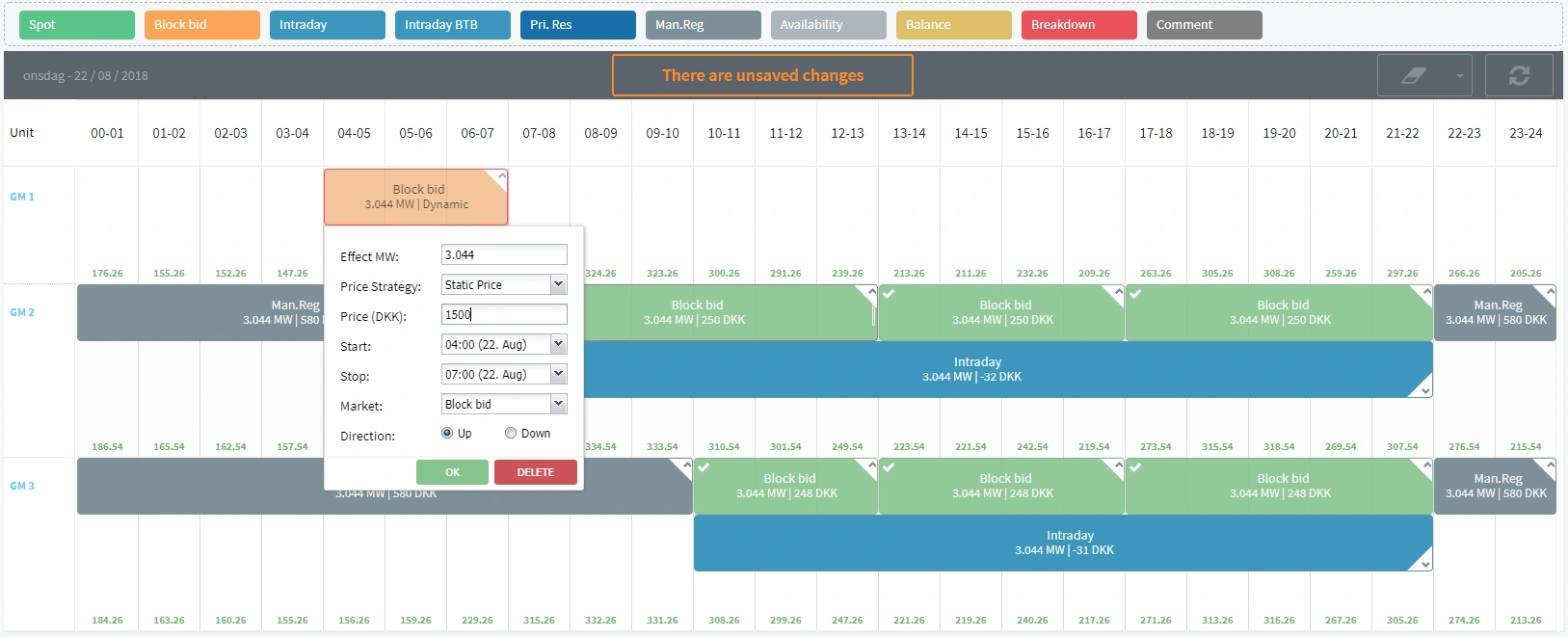 "At Neas Energy, we needed to make a new customer portal for planning power production for power plants throughout Europe. With Bryntum Scheduler we found the web based drag'n'drop scheduling we needed to bring the vision to life and take the portal to the next level. With thorough documentation and easy help from Bryntum's team of skilled people, we launched the platform with great success, and are still expanding the platform with new functionality and customers in a constantly changing and demanding energy market."
ANDERS BORUP
Team Lead & Business Architect, Aalborg, Denmark