Bryntum Complete
A supercharged component bundle with all the features of the Gantt, Scheduler, Scheduler Pro, Grid, Calendar and TaskBoard. Great value for applications that will be using multiple Bryntum products.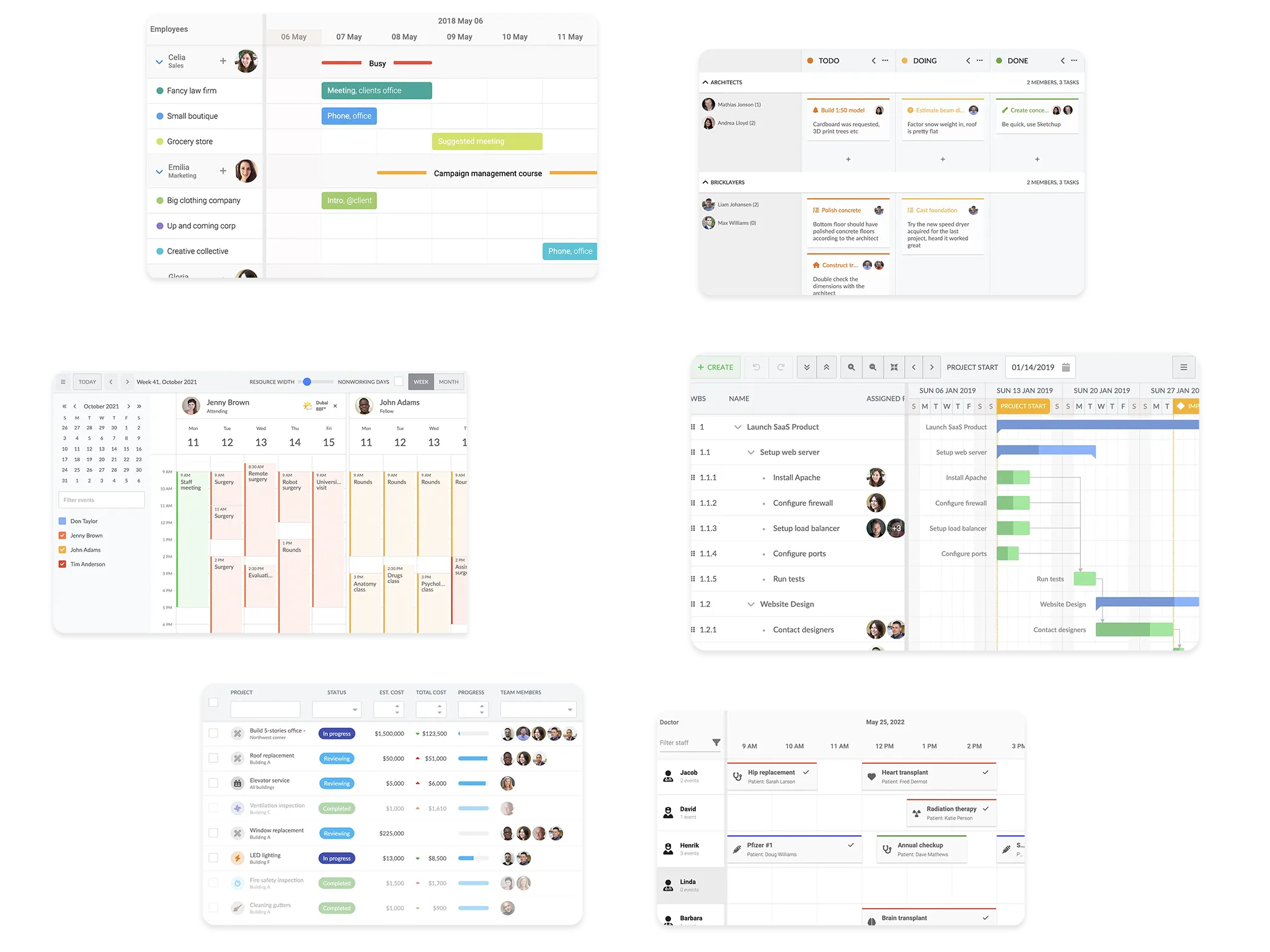 Easy integration with your stack
Scheduler Pro is our professional scheduling product which supports inter-task dependencies, constraints and working time calendars. It is built with ES2020 & TypeScript and integrates easily into any React, Angular or Vue application.
Our Gantt chart is the most powerful JavaScript Gantt component available. It has an extensive API and a massive set of features that will cover all your project management needs. The Gantt chart is built with pure JavaScript / TypeScript and integrates easily into any React, Angular or Vue application.
With our modern Calendar component you get a full calendar solution with day, week, month, year and agenda views. We also include a set of nice looking widgets such as filters, event editor, month navigation bar and more.
Bryntum Grid is a powerful and high performance table component for the web. It is feature rich and handles big datasets with ease. Since it is built with pure JavaScript, it works with the framework you are already using.
With our modern JS Kanban Task Board web component, you can easily manage your day-to-day work situation. It supports swimlanes and moving tasks between columns using drag drop. With minimal code, you can configure it to match your workflow and use any number of columns & swimlanes.
Bryntum Scheduler is a versatile scheduling widget for the scenarios where you do not need the brains of our Scheduler Pro. It is still jam packed with features and possibilites