Customer Showcase: Cloud Coach
What is Cloud Couch? Cloud Coach provides enterprise-class project management, PPM and PSA software businesses can utilize to simplify everyday […]
What is Cloud Couch?
Cloud Coach provides enterprise-class project management, PPM and PSA software businesses can utilize to simplify everyday tasks, increasing productivity and allowing growth by giving team members the time to concentrate on core aspects of the business.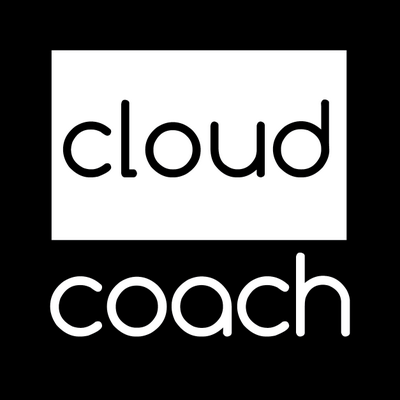 A key feature of Cloud Coach's project management software is the Gantt chart. We reached out to Cloud Coach team to ask them why the Gantt chart is a critical component to their project success.
Using Ext Gantt For Customer Implementations
At Cloud Coach, we use our own application for implementing our software with our clients. We always have multiple implementations on the go meaning coordinating customer consultations, installations, customizations and training gets complicated.
By utilizing the project gantt view, we get a visual timeline of all our projects on the go across our business. We can see individual project progression and click into any project to drill into the details. The gantt view gives us the ability to assign tasks to specific people just by clicking on the individual task. We also use the 'one-click' critical path tool to monitor the status of any tasks that directly impact the customer's installation completion date. The critical path tool provides real time updates as the project progresses letting us keep not only our entire team up to speed on the installation progress, but also our customers!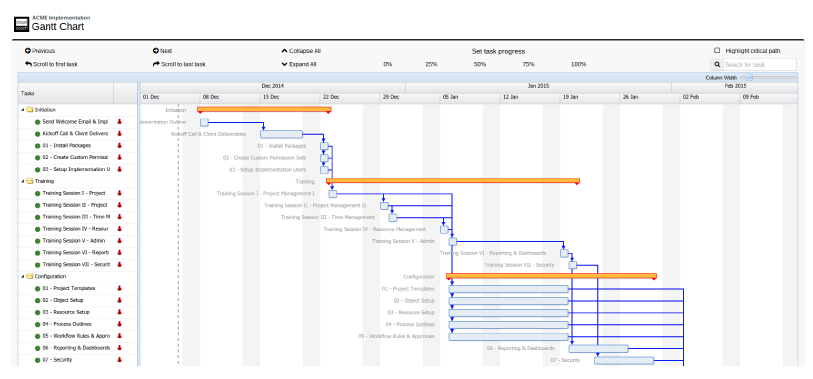 The integration with our application
Our product is built on Salesforce.com using visualforce and apex to deliver the gantt chart. The gantt chart is integrated with the database using ajax requests to build the data set.
We have substantially customized the gantt chart to facilitate project task resourcing using our own tools, integration with Salesforce's social platform Chatter, reporting of a tasks 'health', as well as dependency creation and recalculation using our logic. Bryntum has provided a solid and versatile rendering platform for our data.
Summing up…
The reception from our customers and own staff of integrating Ext Gantt into our product has been outstanding. It has given us the ability to substantially cut down time invested in developing project timelines and the visual simplicity of the chart makes it easy for users to see, and relay critical information.
As we continue to raise the bar with new software development, we unequivocally look forward to continuing to work with Bryntum!