Calendar for Ext JS
A very flexible JavaScript calendar component with support for all the typical calendar features you are used to. Seamless integration into any Ext JS classic app.
Powered by Ext JS
Bryntum Calendar for Ext JS is built upon the powerful Ext JS framework. It is easily integrated into your business applications, enabling you to use all the components of the framework in your solutions. And while Ext JS is required, you can still integrate Calendar with any other JavaScript based framework.
The Calendar can also be easily integrated with our other Ext JS based components such as the Scheduler or Gantt.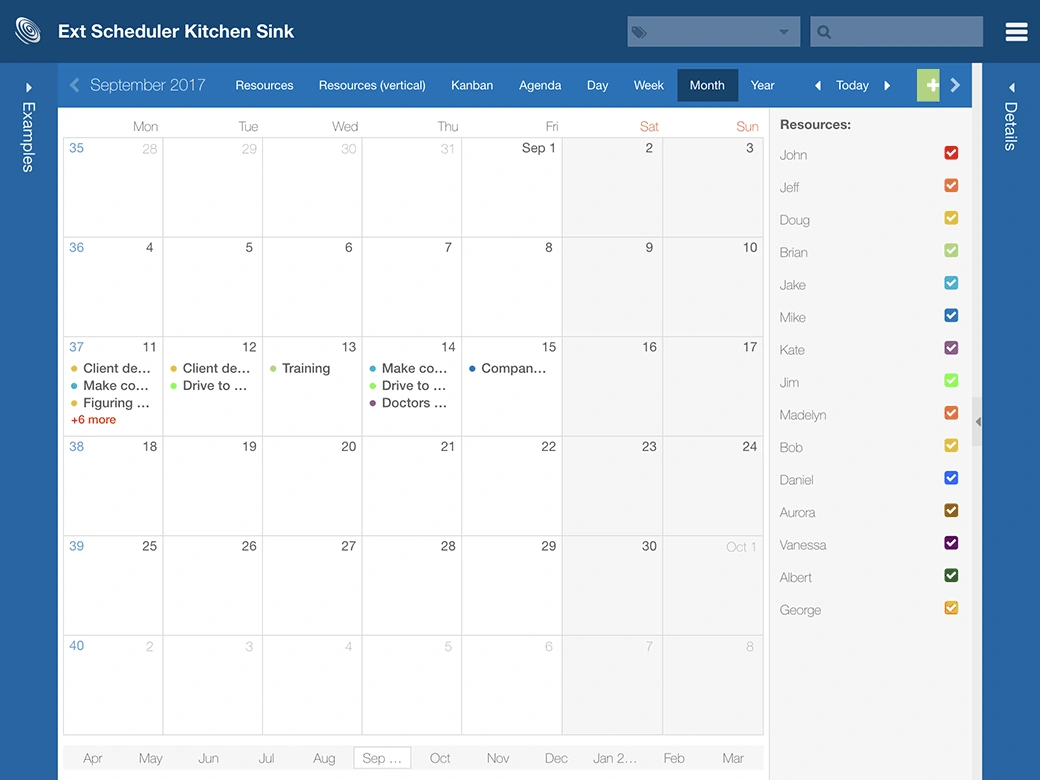 Multiple views
Out of the box, the Calendar supports day, week, month, year and agenda views to make sure your users can view their tasks in any way they want.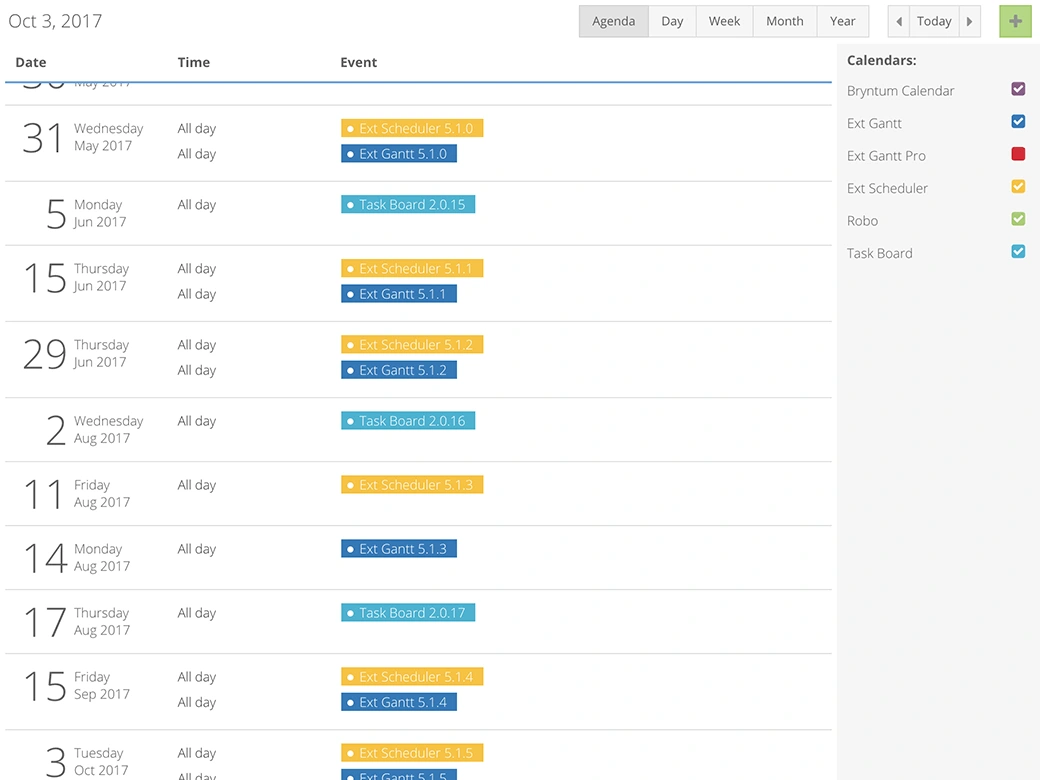 Integrates with any type of backend
Since the component is built with pure javascript and CSS, you can combine it with any server or database. We have customers using our components with PHP, Ruby, Java, ASP.NET and NodeJS.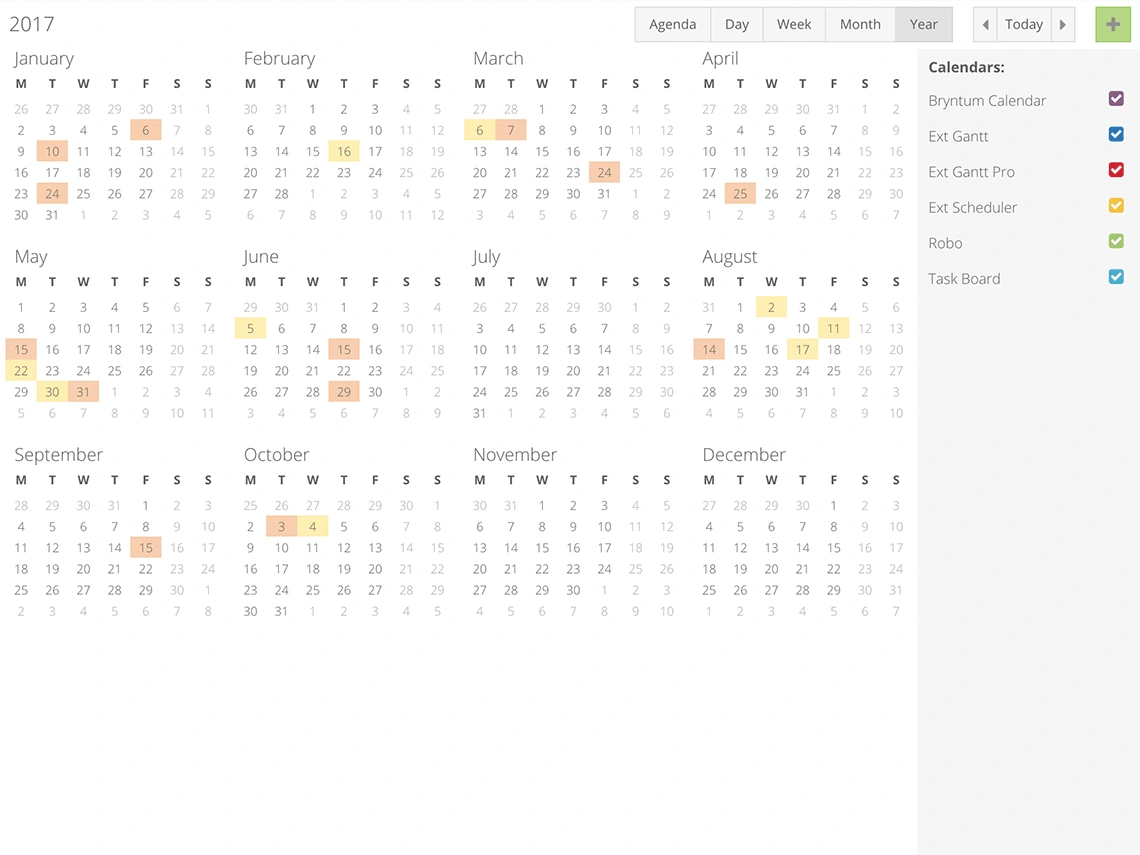 Recurring tasks
A very popular feature in calendar software is recurring tasks. In the Bryntum Calendar, tasks can repeat in any pattern you need – daily, weekly, monthly or yearly.