SenchaCon 2015 – Come Meet Us
We are proud to be silver sponsors of the upcoming SenchaCon in Santa Clara, April 7-9 2015. From our Bryntum […]
We are proud to be silver sponsors of the upcoming SenchaCon in Santa Clara, April 7-9 2015. From our Bryntum team, I will attend together with Siesta co-creator and core developer Nickolay Platonov.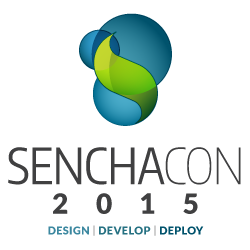 SenchaCon always provides cutting edge sessions showing all the great things you can do with the Sencha frameworks and tools. This year there are two sessions about testing with Siesta, outlined below:
Speaker:
Mats Bryntse (Bryntum)
Session title:
Siesta deep dive: How to improve the quality of your Ext JS app releases with unit & UI tests
Session summary:
Testing a large Ext JS codebase can be tricky sometimes. Running your tests across multiple platforms and browsers can also be a bit of a pain. The good news is there are many great tools out there that will make your life as a developer easier. In this presentation, I will demonstrate how we at Bryntum use Siesta to test our products and applications.
Speaker:
Gabor Puhalla (Profiq)
Session title:
Techniques to avoid regressions using Siesta Test Suite
Session summary:
Avoiding quality regressions in existing functionality is one of the fundamental challenges implied by frequent releases in agile software development. Every new development cycle brings new functionality, as well as risk to existing functionality. Test automation sounds like a straightforward answer to the issue. How do you implement frequent test execution though, if the existing functionality has to work on multiple platforms and/or browsers? Is automation worth the cost?
The session will explain and demo Siesta test automation as a way to address the issue and talk about lessons learned from real-world ExtJS projects..
Come and meet us
We are super excited to attend this conference and show you the latest and greatest features of our products. We will also have a Bryntum booth where you can come chat with us and ask questions. If you're interested in attending and haven't yet bought a ticket, you can get 25% off with the bryntum25 registration code (9 codes available, first come first serve). We hope to see you there next week!