Client Spotlight: Core Illumination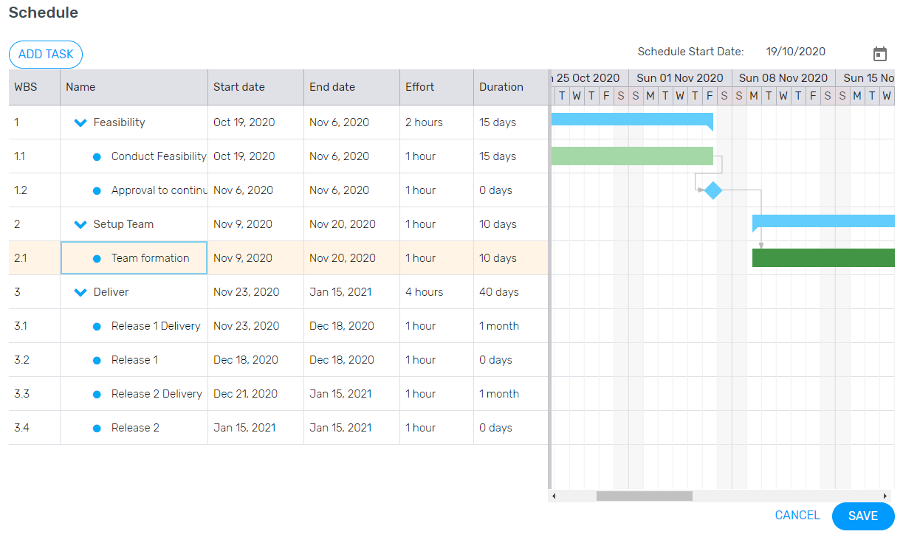 About Core Illumination Core Illumination is an SME company that sets Management up for success at all levels by providing […]
About Core Illumination
Core Illumination is an SME company that sets Management up for success at all levels by providing them with the tools to do their job end to end.  Our first tool is a PPM tool called ESPMI which enables Project, Programme, Portfolio and PMO Managers to do their job in the one  tool end to end.  ESPMI also provides rolled up summary views for upper Management as well as providing dashboards and insights of emerging trends and recommendations.
ESPMI
ESPMI uses both the Bryntum Grid and Gantt components extensively throughout the application. We have some very complex grids for managing people planning and financials.  Initially we started developing our own custom grid component before we realised we needed fairly standard grid features such as sorting, searching and filtering.  We also realised that the more complicated user experiences were going to take too long for us to build ourselves.  At this point our Head of Engineering started exploring third party products that could deliver grid capability with all the standard features out of the box as well as customisation features that could allow us to accelerate the delivery of our more complicated grid functionality.  We trialled Bryntum Grid and found it very easy to use once we'd established how to integrate it into our product.  In particular, the forum support engineers are very quick to respond which was important to us given the time difference at play.  Our grids for managing financials and people planning have really pushed this tool to its limits but we have managed to deliver some very complex functionality that otherwise would have taken us a long time to build.
Building a financials grid
For the financials grid we had the following requirements:
Our UX involves 2 rows per logical record in our grid where users can record Baseline figures as well as Actuals/Forecast figures
Within each logical row we also have dynamic filtering of dropdown cell values – depending on what is selected in one dropdown within each logical row will determine what values are available for selection in the other two dropdowns.
We also have the ability to dynamically add month column groups which are horizontally scrollable. The columns within each month column group can be used to store quantity, forecast and actuals figures, and total figures.
There was also the requirement to show frozen totals at the end vertically as well as horizontally to show totals of each logical row and column group.
Here is a demo of the functionality we used Bryntum Grid to implement: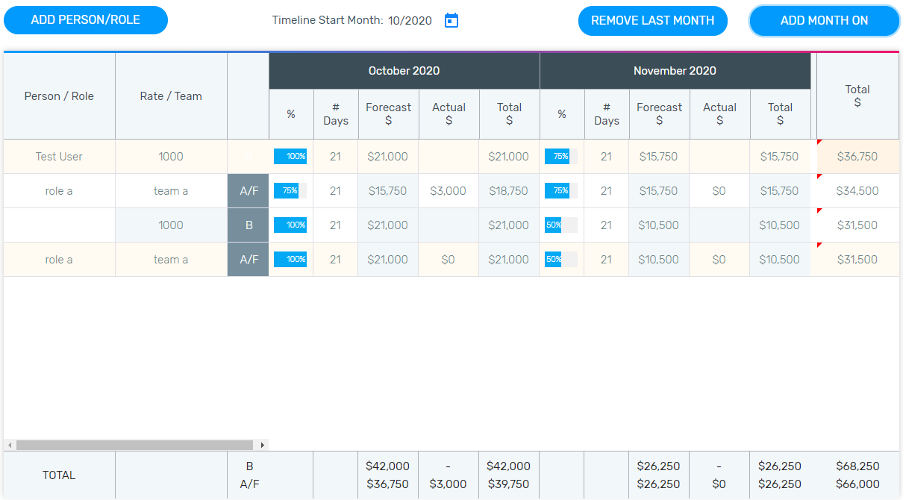 These requirements were quite difficult to implement and would have taken quite a bit of time to build from scratch without the Bryntum Grid.
Keeping track of tasks with Bryntum Gantt
Core Illumination has also started using the Gantt product for our schedules.  The functionality outlined in the examples was very extensive and rivalled MS Project. It is very easy to use, a great UX experience for our users (some might say easier to use and more intuitive than MS Project) and once you understand how it works, easy to turn switches on for new functionality.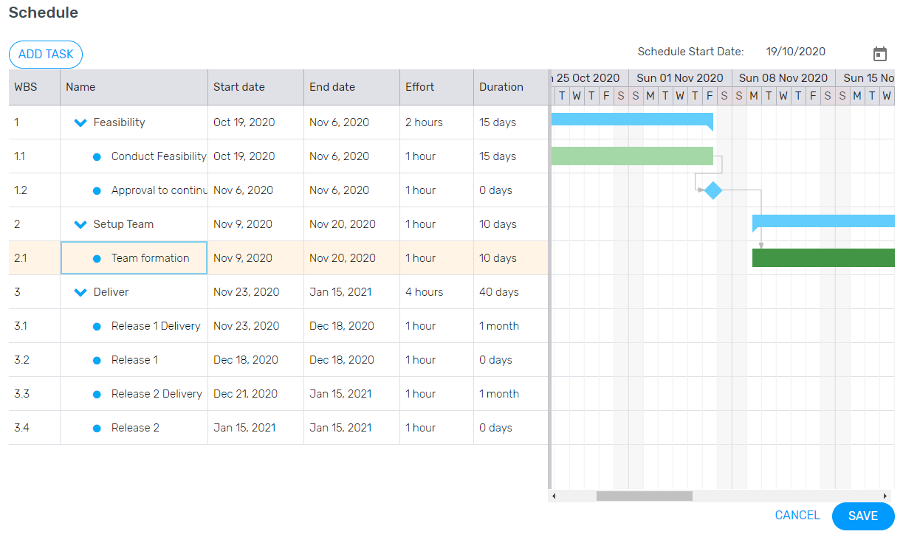 Core Illumination is very pleased to be using these products and very much look forward to new functionality that keeps evolving.  The support we have received from Bryntum and the community has been very good and quick to respond to queries.
Feedback for future improvements
It would be great to have more descriptive error handling in the Gantt as well as the ability to set calendars through the front end rather than building this capability.  From the Grid perspective it would be great to have the ability to import from Excel with appropriate error handling in place.